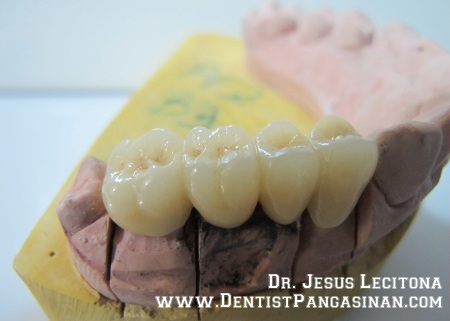 In CAD CAM milled-porcelain core bridge, computer controlled technology is used to mill the framework instead of using the casting or the lost wax technique. Block of porcelain (zirconia) is cut by computer aided design/computer aided manufacturing system to produce the prosthodontic framework. The outer surface is made from compatible conventional porcelain.
Advantages
1. Excellent esthetics.
2. Metal free without losing strength.
3. Good shade stability.
4. All porcelain materials have low affinity to dental plaque.
Reference:
All Ceramic Bridge with CAD CAM Milled Framework – http://www.denturesguide.com/acb-cadcam/