Shade is one of the vital factors in the fabrication of esthetic dental crowns. The teeth shade can be identified with the Munsell system of color identification:
Hue refers to the dimension of color that distinguishes one family of color from another.
Value describes the dimension of color that denotes relative blackness or whiteness.
Chroma is the dimension that descirbes the saturation, intensity or strength of a hue.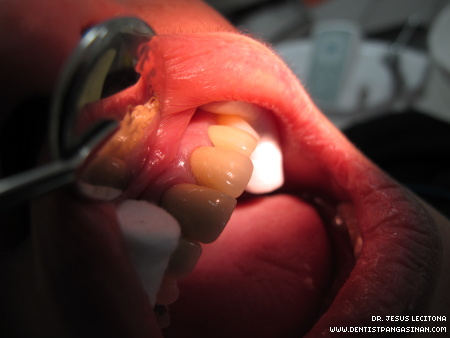 The photo above shows Porcelain fused to metal Dental Crowns on 4 incisors. The patient is very satisfied with the restoration.